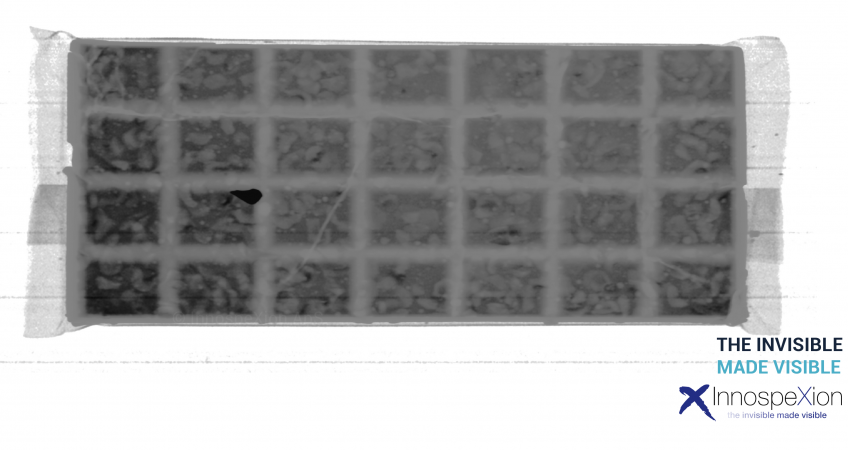 Chocolate Contamination & Quality Control
With the power of low-energy, high-definition and high-contrast, our X-ray inspection system verifies the structure and homogeneity of chocolate, density, density distribution. These are critical capabilities in determining  porosity levels and  identify irregularities in the product.  All this assessment happens in a few seconds, while the system also checks for chocolate contamination with foreign bodies. 
It is also possible to analyze different types of variations in chocolate. For example, producers of chocolate with different fillings can check the distribution of hazelnuts for instance, variation in coating thickness, shape, and of course, possible damages to the shape of the chocolate.
Tailored image analysis routines and advanced PLC control,  combined with a 0.1 mm resolution, makes the systems easily integrated into complex manufacturing lines, enabling complex classification and sorting, with multiple I/O possibilities at line speeds up to 30 m/min. All features are specifically created for an optimal detection of, for example chocolate contamination, or foreign bodies contamination of other confectionery products. 
Interested in finding out more information about our low-energy X-ray systems for chocolate contamination detection?