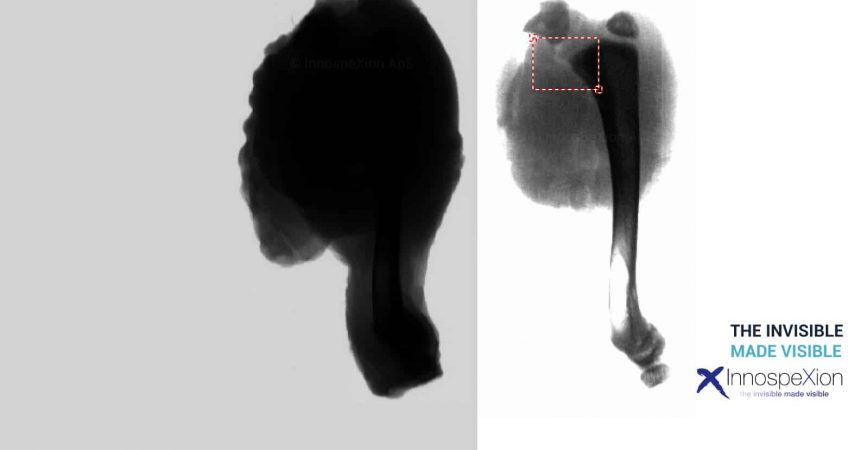 Detecting Chicken Bones | Chicken Drumsticks & Legs
Detecting chicken bones is influenced by product characteristics, such as the type of bones that chicken has. Did you know that all chicken bones are not alike when seen through an X-ray inspection system? A bone is not just a bone. The detectability of a bone depends on its calcification level. The quantitative distinction is based on differences in X-ray attenuation using the so-called Hounsfield Unit (HU). This scale is based on water having the value of 0 HU, whereas air has the value -1000 HU.
For chicken, the bone HU value depends on the age of the chicken, its feeding, its breed, and many others. For chicken in general food production, an average HU is about 370 HU for calcified bone, but varying from the level of cartilage (soft-bone) (100-250 HU) up to 1000 HU for the larger and most calcified bone. The ability of detecting chicken bones will evidently be influenced by this aspect. 
Interested in finding out more about chicken bone detection?