BAKERY X-RAY INSPECTION -
BISCUITS & CAKES QUALITY CONTROL
X-ray technology has been used for years for the bakery X-ray inspection quality control of products such as bisquits and cakes. Our new and innovative X-ray systems push the detection level to the real need – to detect what is critical for the consumer.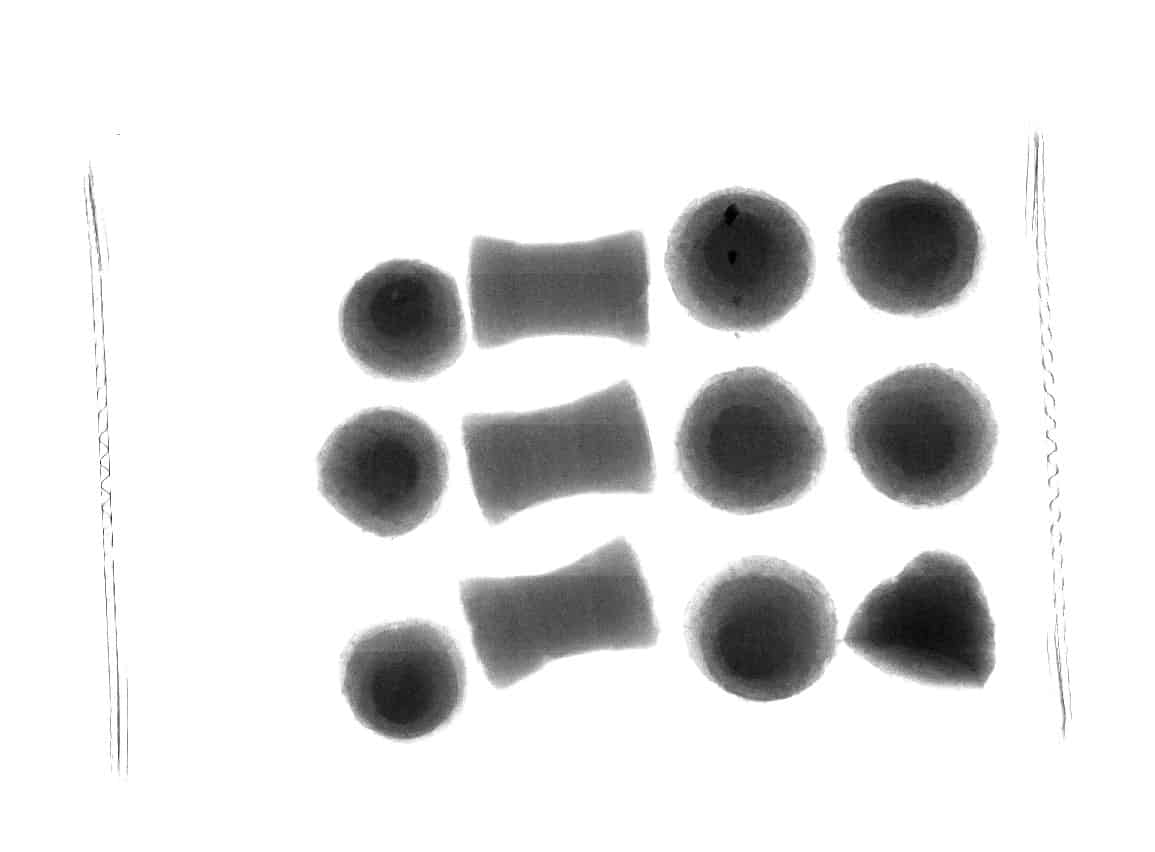 THE VALUE OF LOW-ENERGY X-RAY TECHNOLOGY:
reducing loss and making best use of raw materials

better product classification and a better product price

avoiding customer complaints

a robust, reliable, and safe inspection technology

hygienic design guidelines
OBJECTIVE
Modern manufacturing lines require a strict quality control of the correct distribution, dimensions, and mass of the dough, in addition to e.g. contamination inspection. A high contrast, process and product X-ray quality control  imaging online system enables the fast and reliable quality control before the baking process. 
This leads to immediate action-taking when there are issues with the performance of the dosage system. Consequently, downtime is largely eliminated and discard of non-conforming products is minimized.
SOLUTION
The InnospeXion technology enables the compactness and robustness required to incorporate a process and product X-ray quality control system during the forming process.
However, the X-ray technology also is applied to inspect the baked products and to secure that the products are packaged correctly, with the correct, uncontaminated, and un-damaged amounts in the package. This also gives additional value to the product and safeguards a minimum of recalls and customer complaints.
Tailored, ultra compact design
Ultrafast inspection capability: Line speed up to 180 m/min
Fast signaling cycle: Approx. 15 ms or better
High precision in marking of defect – better than 0.1 s precision (depending on local layout of network and control/handshake)
Robust
Detection capability 0.1 – 0.8 mm, speed dependent
Ultra high sensitivity – high contrast images
Suitable for multiple products in one system (multiple lines per system) (total width < 100 mm)
System product coverage 100 mm in width, optional larger width
2 m distance (cable connection) between control compartment and inspection compartment
Standard off-the-shelf systems for contamination and product conformity inspection
BAKERY X-RAY INSPECTION -
ADDITIONAL READING
We are currently working on a case story about Bakery X-ray Inspection.
In the meantime, you are welcome to read our other case stories and resources.