CAST -
X-RAY INSPECTION
InnospeXion has supplied a number of tailored X-ray systems for manual, semi-automatic and automatic inspection of both light alloy castings, and large sand cast iron castings. The systems are used for quality control, as well as for production and process control, in direct relation to the production line.
The InnospeXion know-how combines the best possible technology for the specific inspection task, in the most cost-effective way. Systems are based on microfocus, mini focus or high stability powerful X-ray tubes, combined with state of the art digital imaging devices. The latter includes flat panel CMOS detectors, linear (scanning) arrays, conventional x-ray image intensifying tubes, and area imaging detectors otherwise.
Sample scanning using advanced servo-technologies controlled through PLC software provides a robust solution with high user-friendliness relative to adjustments and fine-tuning sequences for new products.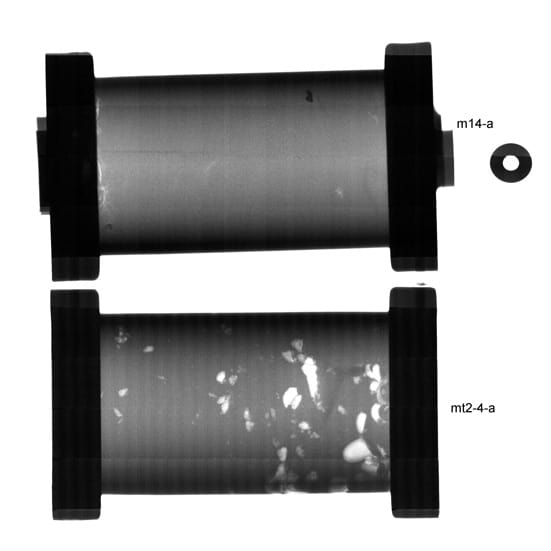 THE VALUE OF LOW-ENERGY X-RAY TECHNOLOGY:
reducing loss and making best use of raw materials

better product classification and a better product price

avoiding customer complaints

a robust, reliable, and safe inspection technology

hygienic design guidelines
InnospeXion designs and manufactures tailored cabinets
and integrates the sample handling and insertion/extraction to the X-ray inspection compartment.
LIGHT ALLOY X-RAY SYSTEM
Mini- or microfocus X-ray tube, limiting resolution < 5 microns;

Choice of state of the art real-time X-ray imaging detectors depending on the application;

X-ray cabinets based on steel, steel, and lead, or lead-sandwich panel plates with optional lead glass;

Complete sample manipulation from 1 to 8 axes;

Automatic doors, shutters, and other auxiliary equipment;

High-performance image acquisition and processing hardware and software;

Automatic image analysis and reject of "out of compliance" samples;

X-ray safety certification according to prevailing regulations, or US/European;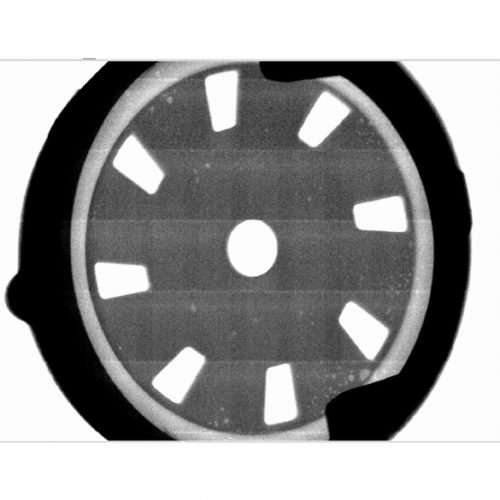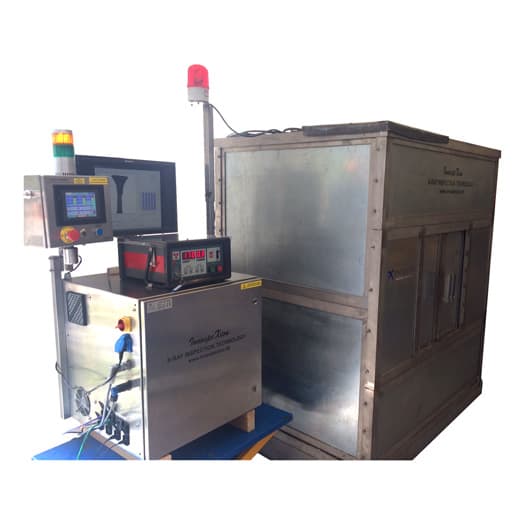 CAST IRON X-RAY SYSTEM
High contrast, high resolution imaging with flat panel detector;

300 kVp X-ray source for imaging through up to 50 mm of iron;

Radiation cabinet designed for pieces up to 600 x 600 x 300 mm;

Complete X-Y manipulation system, PLC controlled and prepared for automatic operation;

Optional counting detector technology – for micro-porosity determination & quantification;

PC based operation with PLC as master;

Inspection cycle 30 s or less;

Operator-based or automatic decision taking;