CHEESE X-RAY INSPECTION -
PRODUCT QUALITY CONTROL
The distribution of voids and holes in cheese may have a large influence on the quality of the cheese. For certain cheese types, a void development
may result in failure to sell the cheese.
This concerns e.g. cheeses based on sheep milk
and others, as well as other cheeses with
a long maturity requirement.
X-ray technology has been used for years for cheese x-ray inspection quality control. Our new and innovative X-ray systems push the detection level to the real need – to detect what is critical for the consumer.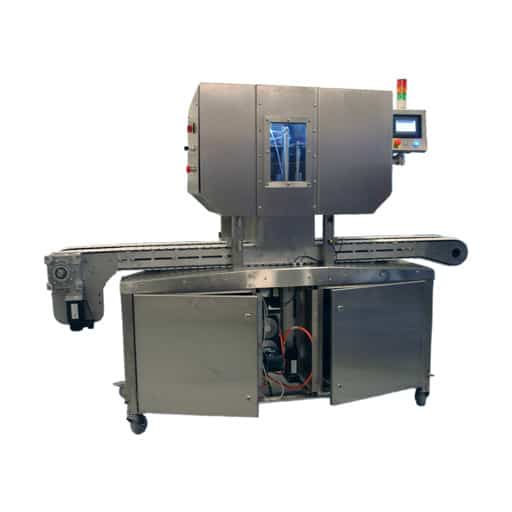 THE VALUE OF LOW-ENERGY X-RAY TECHNOLOGY:
reducing loss and making best use of raw materials

better product classification and a better product price

avoiding customer complaints

a robust, reliable, and safe inspection technology

hygienic design guidelines
The ability to scan the cheese at regular intervals may facilitate
that the cheese can be sold when a hole is developing critically near the surface.
OBJECTIVE
The problem is, that the voids may develop near the surface, causing fungi to enter the cheese cavity. This makes the cheese to develop as a blue cheese which impedes that it can be sold. Such void development may occur at any stage during the long maturation process, thereby causing significant waste and loss for the manufacturers.
The objective was, therefore, to develop, test and install an X-ray system which can determine when the cheese is ready for the market.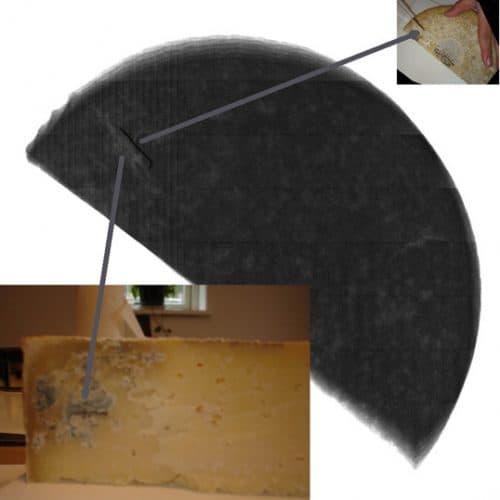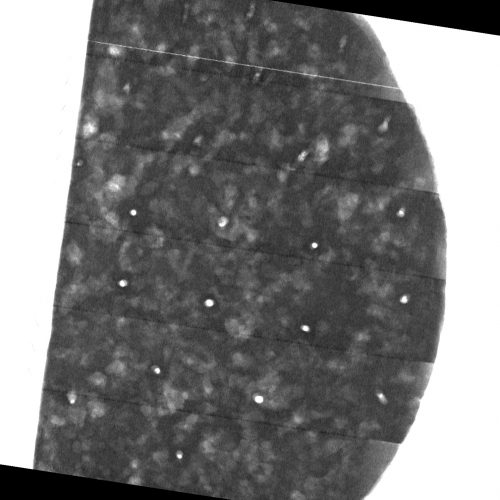 SOLUTION
Development, design, testing, and installation of a prototype high sensitivity and high-resolution tomographical scanning system suitable for the inspection of cheese.
Achievements:
A commercial tomographical X-ray system for cheese inspection with the following specifications:
Automatic in- and out-feeding of cheese and automatic scanning and decision-taking of critical hole development in cheese

High contrast, high resolution imaging with tailored X-ray scanning detector;

Operating at maximum 70 kV, at very high flux, and with large output stability

Lead-free radiation cabinet with integrated conveyor section

Software package for general assessment of cheese, automatic operation

System control and safety system complying to European and US regulations

Cycle time 1-4 cheeses/min

Hygienic design suitable for cheese producers

Automatic/semi-automatic decision taking and sorting