POULTRY BONE DETECTION
The InnospeXion chicken bone detection system is based on the newest and most effective X-ray technology. Our X-ray systems facilitate high contrast and high resolution X-ray imaging, which is a necessity for the automatic identification and detection of bones in chicken and poultry products.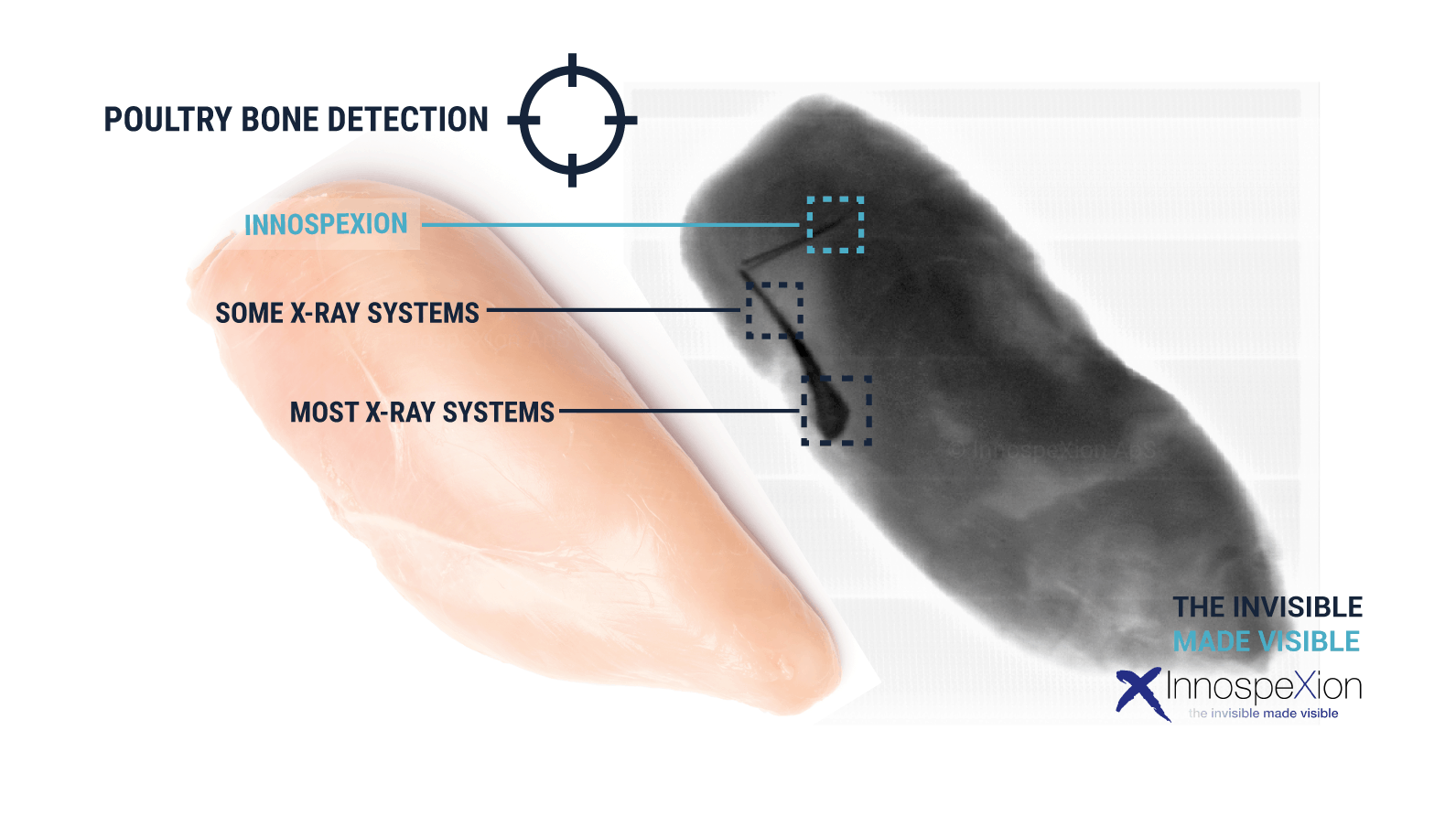 THE VALUE OF LW X-RAY TECHNOLOGY:
reducing loss and making best use of raw materials

better product classification and a better product price

avoiding customer complaints

a robust, reliable, and safe inspection technology

hygienic design guidelines
Our unique X-ray technology has been integrated in numerous applications during many years, e.g. for fish bone detection in the fish processing industry. Hence, the technology
satisfies the requirements of the chicken industry, e.g. concerning hygiene, robustness,
cleaning, detection performance, and false reject rate.
As an integrated X-ray technology, it includes tailoring towards individual
sorting, reject, and other automation requirements.