COMPOSITES: CARBON OR GLASS FIBER REINFORCED POLYESTER -
X-RAY INSPECTION
X-ray Imaging of Carbon or Glass Fibre Reinforced Polyester (CFRP or GFRP) Composite Plates -
On- and Offline inspection
X-ray technology has been used for years for compoistes X-ray inspection, and process & product control of composite materials . Our new and innovative X-ray systems push the composites X-ray inspection level to the real need – to detect what is critical for process & product quality inspection.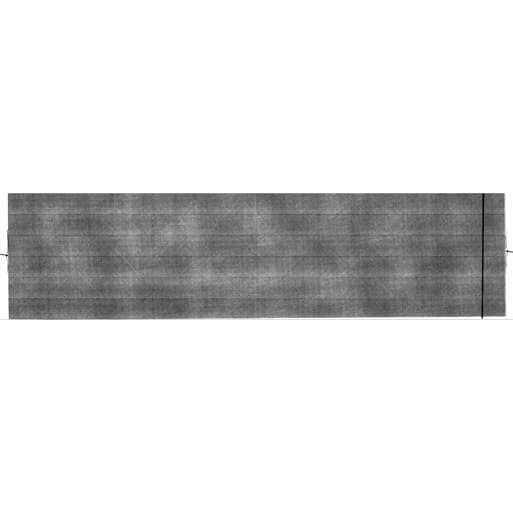 THE VALUE OF LOW-ENERGY X-RAY TECHNOLOGY:
reducing loss and making best use of raw materials

better product classification and a better product price

avoiding customer complaints

a robust, reliable, and safe inspection technology

hygienic design guidelines
InnospeXion has developed an offline or on-line inspection technology
to inspect composite boards and plates continuously.
OBJECTIVE
The objective of an inspection is often the detection of strength limiting structural variations, i.e. to detect and quantify structural variations that may affect the mechanical properties, under load. The technical solution is a high contrast, high resolution, X-ray imaging of GFRP and CFRP plates and structures, using low energy X-ray real-time imaging.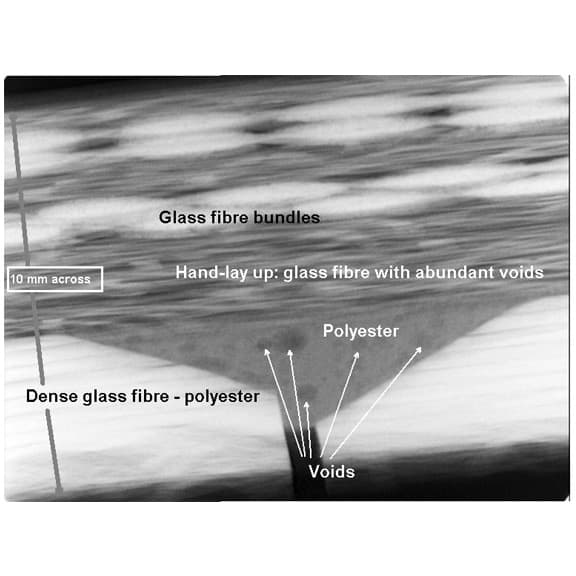 SOLUTION
InnospeXion has developed an off- or on-line inspection technology to inspect composite boards and plates continuously. This InnospeXion system provides a spatial resolution of 0.1 mm and a high contrast sensitivity. The latter is particularly important in order to obtain a better ability to discriminate between fibers and the thermoplastic matrix. 
By X-ray examination, sub-surface structures may be unveiled. If there is a difference in X-ray attenuation, details will be visible on the resulting grayscale images. Since carbon has a relatively low atomic number, and the plates often are of low thickness (e.g. up to 10mm), the X-ray energy must be as low as possible. 
The results reveal that the overall homogeneity of the samples can be readily subjectively evaluated based on real-time low-energy X-ray imaging

Sample quality can be correlated to quantifiable data, e.g. as extracted from simple line profiles in the X-ray images

The pattern of the carbon fiber layers can be unveiled

Samples with abundant voids and/or density distribution variations beyond a given threshold can be readily detected/rejected
COMPOSITES X-RAY INSPECTION
ADDITIONAL READING
We are currently working on a case story about Composites X-ray Inspection.
In the meantime, you are welcome to read our other case stories and resources.