CONTAMINATION DETECTION -
FOREIGN MATERIAL
Physical contamination such as small glass fragments, bones, small stones, high-density plastic and rubberband, as well as packaging defects,
are frequently not detected by food producers.
Our X-ray inspection systems help reduce
the risk of spoilage and food poisoning.
Our LWX systems  can verify the integrity of seals in food wrappers, locate packaging defects and find foreign particles of (almost) any size in (almost) any kind of food.
High performance and fast image analysis software enables the automatic on-line detection and rejection of even the smallest and most difficult to detect foreign objects.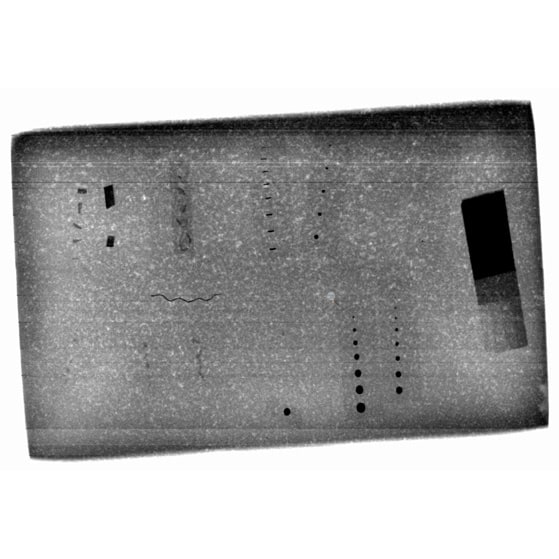 MAIN FEATURES
Optimal detection capability
Packaged or unpackaged products
Single or multiple lanes
Designed according to EHEDG guidelines
Low false reject
High probability of detection
Standard X-ray systems used for food inspection, especially for contaminants detection, are very much similar in terms of the fundamental technical basis for the acquisition of the X-ray images, 0.4 or 0.8 mm pixels, and Gadox (a robust, cheap and well-known material for X-ray imaging), to convert X-ray information to a digital number.
Our X-ray systems use low energy X-rays to produce high resolution, high contrast, highly detailed
X-ray images of food products. The technology has received multiple awards, based on the very unique performance, with 50% higher contrast and typically 16 times better resolution.
FISH BONE DETECTION
CASE STORY
At InnospeXion, our fishbone detection methods and capabilities are constantly developed as a response to the increasing demands for bone-free products in the fishing industry.
Read how the cost-benefit is documented.