GARBAGE & WASTE SORTING -
X-RAY INSPECTION
Household garbage sorting: Multi-spectral X-ray technology to distinguish organic and inorganic
waste materials in bulk
X-ray technology has been previously used for garbage & waste sorting X-ray inspection. Our new and innovative X-ray systems push the garbage & waste sorting X-ray inspection level to the real need – to detect what is critical for the sorting process: identify and distinguish between organic and inorganic waste.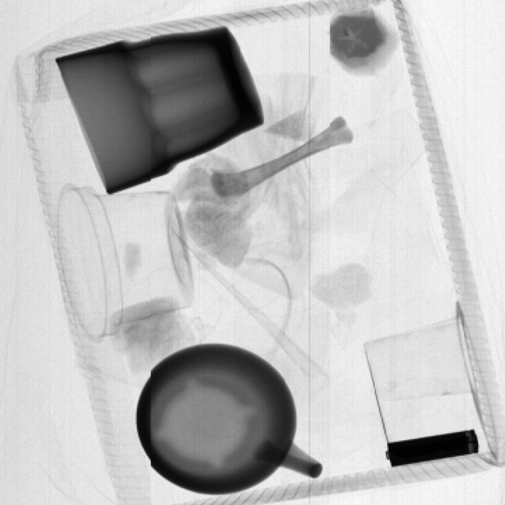 THE VALUE OF LONG-WAVE X-RAYS:
reducing loss and making best use of raw materials

better product classification and a better product price

avoiding customer complaints

a robust, reliable, and safe inspection technology

hygienic design guidelines
OBJECTIVE
Household waste contains a relatively large amount of different materials, organic and inorganic. Recovery of various materials is needed to reduce the amount of waste and minimize unnecessary burning. The sorting is, however, a challenge, and primary sorting by households has varying success. Sorting stations based on human sorting are vulnerable to workers health issues, and sorting based on machine vision is challenging, due to the fact that machine vision systems only are based on a surface scanning.
Machine vision combined with X-ray scanning may enable an improved sorting capability. But the fundamental problem of sorting materials based on their composition remains unsolved.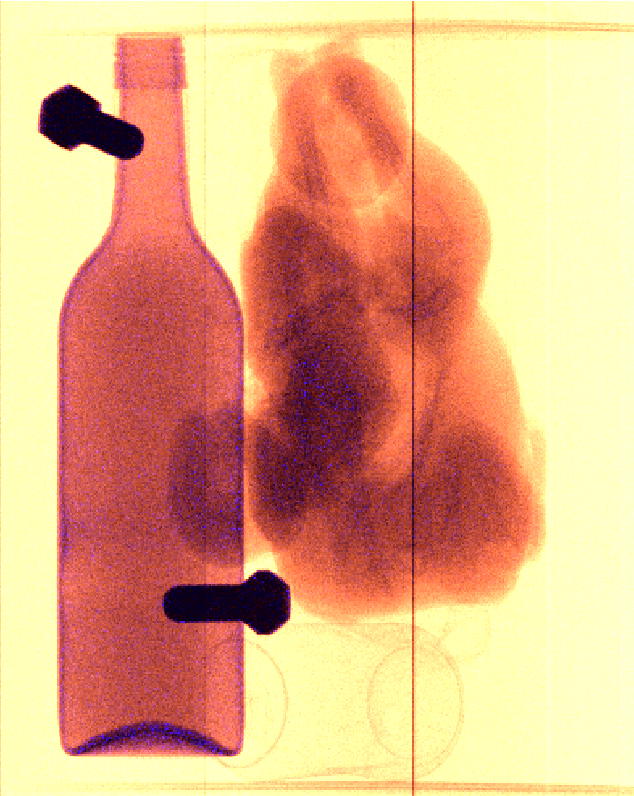 SOLUTION
InnospeXion has developed an on-line X-ray inspection technology that offers discrimination of constituents of a mixture based on the assessment of the atomic composition variation within the scanned volume.
The technology is based on using novel multiple energy scanning detectors, where each pixel provides information on the wavelength distribution of the radiation hitting that specific pixel. In layman's word, this means that the X-ray image represents a distribution of the composition differences in the scanned volume of a mixture.
For garbage sorting, this implies that the multiple energy X-ray scan enables a quantification of the atomic composition of the mixture, and therefore an ability to sort the mixture into different categories, consistent with the compositional difference of the mixed garbage.
The sorting may be e.g. into fractions of organic (dry and wet) waste, plastics, metals, other materials, etc.
The technology is based on the garbage being scanned at a speed up to 40 m/min, while passing into an X-ray system integrated to the garbage handling line, at a width of e.g. 1 m. The system provides output to robots or sorting devices in real-time. Estimated sorting capability is up to 10 kg/s.
GARBAGE & WASTE SORTING
X-RAY INSPECTION
ADDITIONAL READING