LW X-RAY INSPECTION
The award-winning Long Wave X-ray technology is developed by InnospeXion and uses long-wavelenght X-rays, which makes it possible to detect even small differences in thickness and density.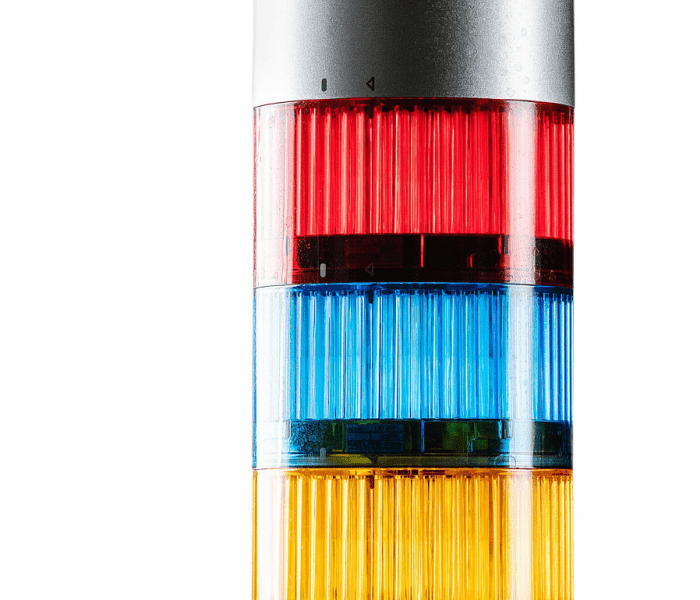 The image resolution used by InnospeXion is 0.1 mm × 0.1 mm compared to 0.4 mm × 0.4 mm used in standard X-ray systems. Because of the high resolution, it is possible to detect small details in the image. The high imaging resolution implies that a defect is represented by many pixels, which highly improves the software ability to recognize a defect as such and reduces false rejects due to lower noise.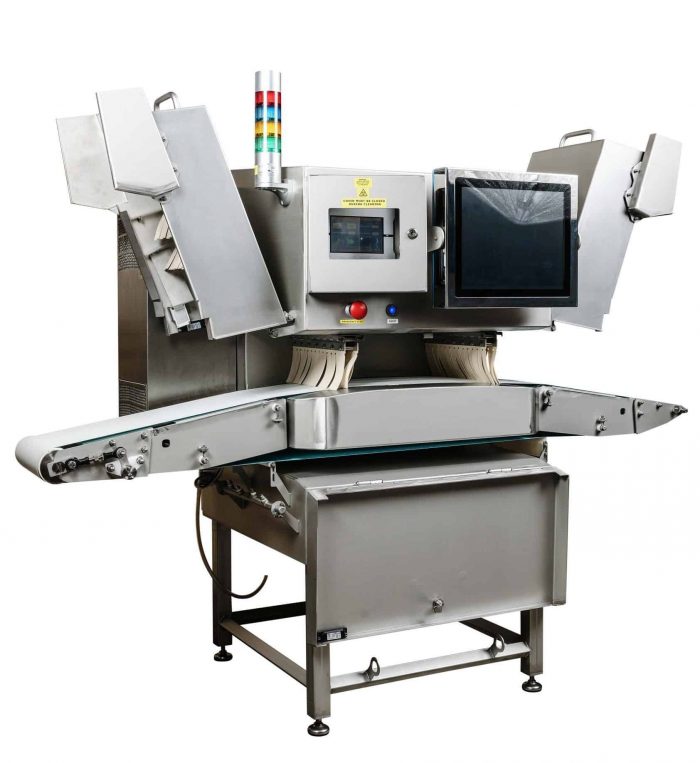 INNOSPEXION TECHNOLOGY ADVANTAGES
COST EFFECTIVE
Investing in an X-ray system is a long-lasting solution to improving the quality of your product. The benefits of incorporating an X-ray inspection system based on low-energy technology as a part of the production line can be directly measured, and the return on investment varies from 6-12 months depending on the product.
PROCESS CONTROL
Conventionally, X-ray systems are used as an end control where the finished product is X-ray inspected and is discarded if flawed. Our low-energy technology based systems are an incorporated part of your production and can be therefore used as process control, where a flawed product is automatically discarded during the production process.
TAILORED TO EXISTING PRODUCTION
Our X-ray systems are an integral part of the production line. Tailoring to the client's requests is a key asset. X-ray technology as a production control enables the characterization and measurement of the inner structure of an object, combined with shape, density, composition, and other parameters in real.
INNOSPEXION LWX TECHNOLOGY
The core of the InnospeXion Long Wave X-ray technology is a specifically developed high flux, low-energy X-ray source, with high stability and uniformity. At low energy, the attenuation between two substances is distinctly higher than at higher energy (e.g. above 25-30 keV).
A tailored, high sensitivity detector offers a high resolution of 0.1 mm. A special high strength, low density, and low thickness conveyor belt secures little degradation of the signal, and a special design secures optimal use of the radiation beam. This constellation secures very high-quality images of small details, e.g. fish bones.

STANDARD TECHNOLOGY
Standard X-ray technology is dominated by the use of a GadoX scintillation detector. This has a lower detection efficiency, is only sensitive above 25 keV, and therefore inherently gives a reduced contrast.
In addition, the low sensitivity precludes a high resolution, and therefore the typical pixel resolution is 0.4 or 0.8 mm, i.e. up to 64 times worse than for InnospeXion's low-energy technology. Evidently, with a 0.4 mm resolution, imaging of e.g. a 0.35 mm fishbone is imperfect, and automatic detection therefore unreliable.
Noise level: <70dB (A)
Voltage EU: 220-240 VAC 1/N/PE (Voltage U.S.100-120 VAC 1/N/PE)
Power consumption: 600Watt
Pressurized air: Max. 3 atm.
Communications: RJ45 – Network Connection
PC: XP Pro basis w/ dedicated image analysis software, PLC interfaced
X-ray characteristics: 20-40 kV, 1 – 12mA.
X-ray safety: <5 µSv/hr at 5 cm distance
Detection limit: 0.1 mm
Belt speed: 1-30 m/min
Cooling: Internal circulation – no fans to exterior
User interface: Touch panel
Supervisor interface: Monitor, keyboard & mouse (internally in locked control compartment)
Environment: Indoor use only, between 5°C and 35°C, Max. 50% humidity
Application areas
Our low-energy technology is suitable for various applications, and the list of possibilities continues to grow
Research & Development
The technology is under constant development through our participation in various R&D projects
X-RAY INNOVATION THROUGH RESEARCH
Hygienic design
Intended for 24/7 operation
Fully automatic
Online inspection
Real-time inspection sorting