VELKOMMEN TIL INNOSPEXION
Dansk producent af røntgen inspektionssystemer i verdensklasse til anvendelser indenfor fødevarer, pakningskontrol, kontinuerlig produktion, sikkerhedskontrol, olieefterforskning, og meget andet.
UNIK TEKNOLOGI
InnospeXion er en højteknologisk virksomhed, specialiseret i udvikling og fremstilling af røntgenbaserede inspektionssystemer til industriel fremstillingskontrol, online transportbåndsinspektion af fødevarer, farmaceutiske produkter og pakningskontrol, systemer til forskning, og kvalitetskontrol af produkter og råvarer. 
Vores fagområder er mekanisk og elektrisk design og konstruktion, automation (PLC), softwareudvikling (digital billedbehandling), projektstyring og meget andet.
InnospeXion er etableret i 2000, og beskæftiger i dag 12 dygtige og engagerede medarbejdere. InnospeXion har modtaget flere priser såsom vækst gazelle, DI's initiativpris, Foodtech's innovationspris,
som uddeles af HKH Prins Joachim, i 2007 og igen i 2016.
InnospeXion er den eneste der har vundet denne prestigefyldte pris 2 gange.
PAKNINGSKONTROL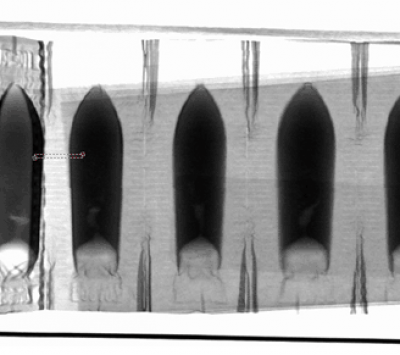 Forseglings og pakningskontrol til fødevarer og farmaceutisk industri inkl. blisterpakninger.
FREMMEDLEGEMER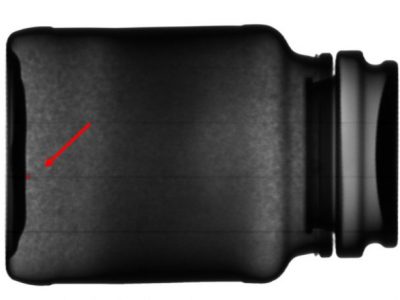 Detektion af fremmedlegemer i fødevare, feks. i ost, detektion af ben i kyllinger og fisk, og detektion af glas splinter i glasemballage.
PROCES -OG PRODUKTINSPEKTION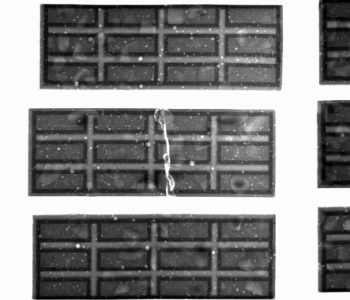 Produkt – og procesinspektion til brød, kager, kiks, ost, frugt, fisk, skaldyr og meget andet.
SIKKERHEDSKONTROL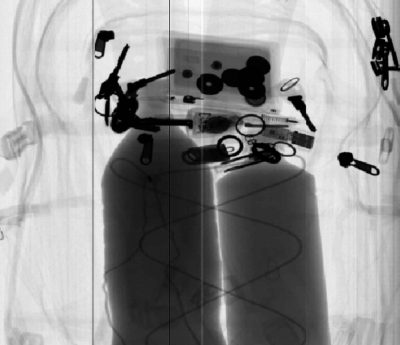 Systemer til sikkerhedskontrol i lufthavne og mobile stand-alone systemer til diverse arrangementer.
OLIEEFTERFORSKNING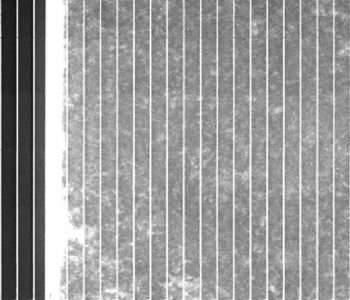 Systemer og løsninger til reservoir geologisk modellering og X-Ray flow modellering for store rørsystemer.
ANDRE RØNTGEN ANVENDELSEOMRÅDER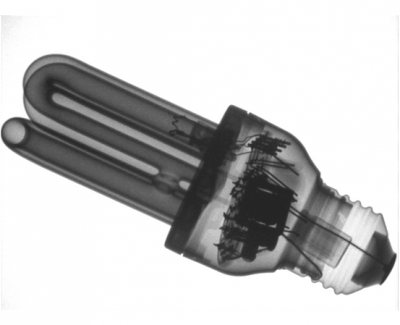 X-Ray inspektion af rør, træ, batterier, pels, perler og andre speciale røntgen anvendelseområder.
X-ray Technology: On-line Product and Process Control

April 2, 2019

In the past few years, X-ray technology has been developed towards a higher resolution and...

Chicken Bone Detection: Facts On X-ray Systems Detection Capabilities

April 8, 2019

This note focuses on chicken bone detection capabilities and provides an explanation of wh...

Contamination Detection: X-ray Inspection for Large Products and Large Packages

April 17, 2019

X-ray systems are widely applied for numerous applications relative to  foreign body contam...

On-line Røntgeninspektion Af Store Fødevareprodukter Og Kasser Med Pakninger

May 2, 2019

Røntgenteknologi er i de senere år blevet anvendt i højere grad til on-line applikationer, ...

Multi-Energy Security Scanner

May 8, 2019

We present you our latest Multi-Energy Security Scanner, the innovative X-ray security syst...

X-ray Based Automatic Detection Of Internal Particles, Inclusions and Holes In Rubber Hoses

May 15, 2019

During past few years, InnospeXion has developed a unique real-time X-ray imaging technolog...

Used & Refurbished X-ray Systems

May 29, 2019

Purchasing an X-ray inspection system that can ensure the quality & safety of your prod...

High Sensitivity X-ray Solutions For Highly Sensitive Products and Customers

June 18, 2019

There have been multiple stories and news on unfortunate situations when parents found shar...

Is X-ray Technology Safe For Food Inspection?

July 2, 2019

A correctly set up and calibrated X-ray system can help you reach superior quality standard...

The Power of X-rays: Detect Chicken Bones & Fragments in Chicken Drumsticks, Thighs and Whole Legs

July 16, 2019

The rise in popularity of dark poultry meat requires solutions for securing product quality...
Get valuable insights into how our X-ray systems and expertise have improved production flow and product quality through our collection of customer case stories